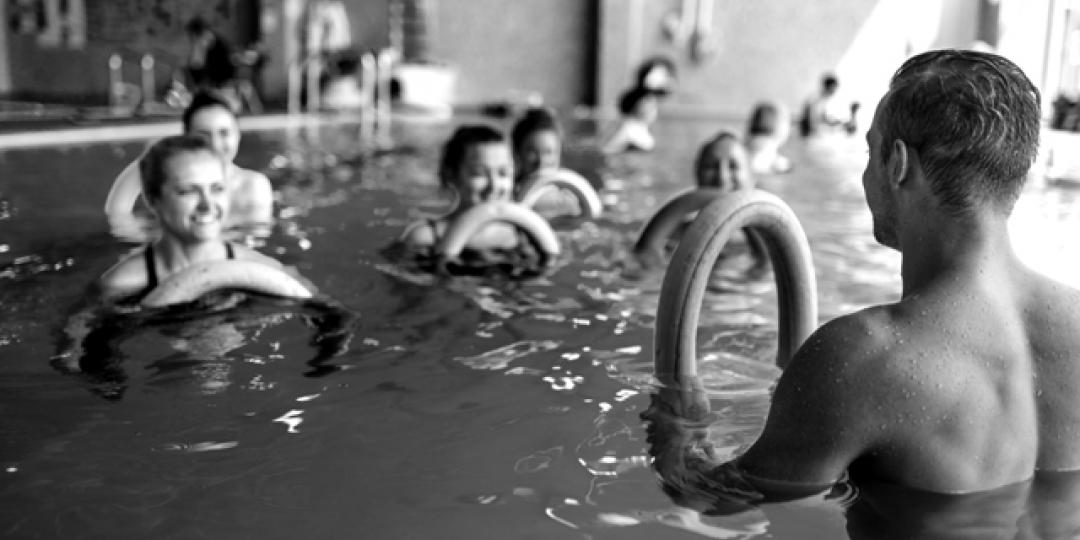 Aqua Fit
An aquatic class involving a series of exercises designed to mobilise the entire body with guaranteed pleasure thanks to lively music. It burns calories effectively, firms the silhouette and skin through movements performed in the water.
Bonus: guaranteed fun!
Warning
Due to the high attendance of the class, and in order to best meet the demand of our clientele, the class will be limited to a maximum of 20 participants.
Registration: after the class, registration required at the Aquatic Centre cash desk or at the reservations desk for the following 2 weeks.
Reservation recommended
MultiFit Class
Price: € 12.30 
New bookings available soon:
Schedule
Monday
12:30 pm to 01:15 pm
Wednesday
07:45 pm to 08:30 pm
 
Friday
12:30 pm to 01:15 pm
Sunday
11:45 am to 12:30 pm