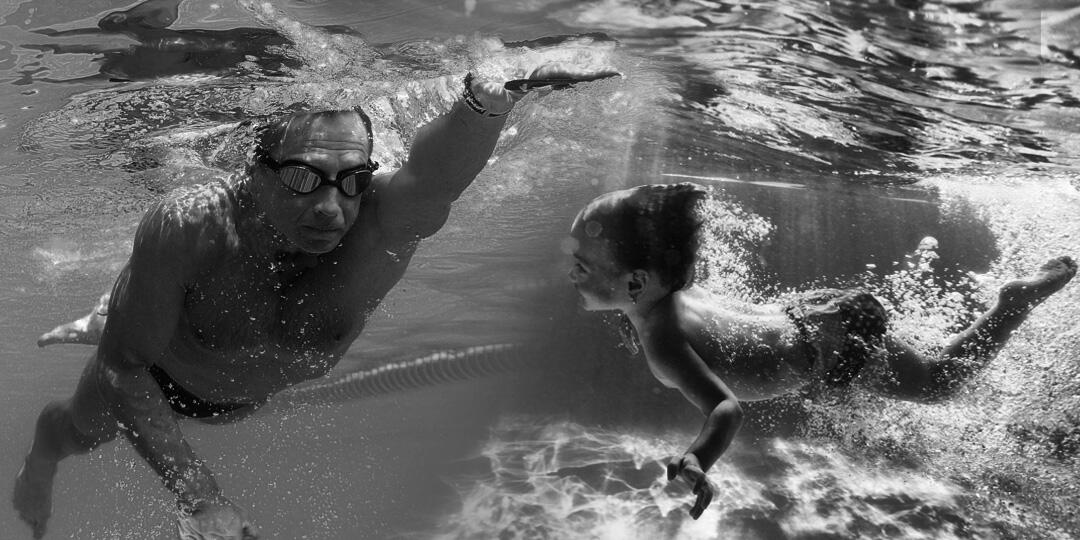 !New course planning from September 2022!
---
Baby swimming
From 8 weeks old
Acquiring confidence in the water. The babies learn mobility and ease in the water through different plays and exercises. This experience is based on the reinforcement of the parent-child connection. The lesson is held in a pool heated to 32°C.
Registration
January – April 2023 classes: 
Beginners – Advanced 5 : Priority enrollment period until 11/12/2022 only for current customers already enrolled in one of the baby swimming classes.

If there are still places left, new customers can also register for these courses. The free places will be published in our shop on 14/12/2022 at 9am.
---
Kids swimming
From 6 years old
From the introduction to swimming to the gold certificate (Luxemburger Schwimmpass).
Schedule and course objectives
Registration
January–April 2023 classes :
Level 1: Registration for level 1 (beginner) can be done via the shop on 14/12/2022 at 9 am.
 
Level 2 to 5 : Fully booked
---
Adult swimming
From 14 years old
Schedule and course objectives
Registration
January–April 2023 classes :
Level 1: Registration for level 1 (beginner) can be done via the shop on 14/12/2022 at 9 am.
 
Level 2 & 3 : Fully booked