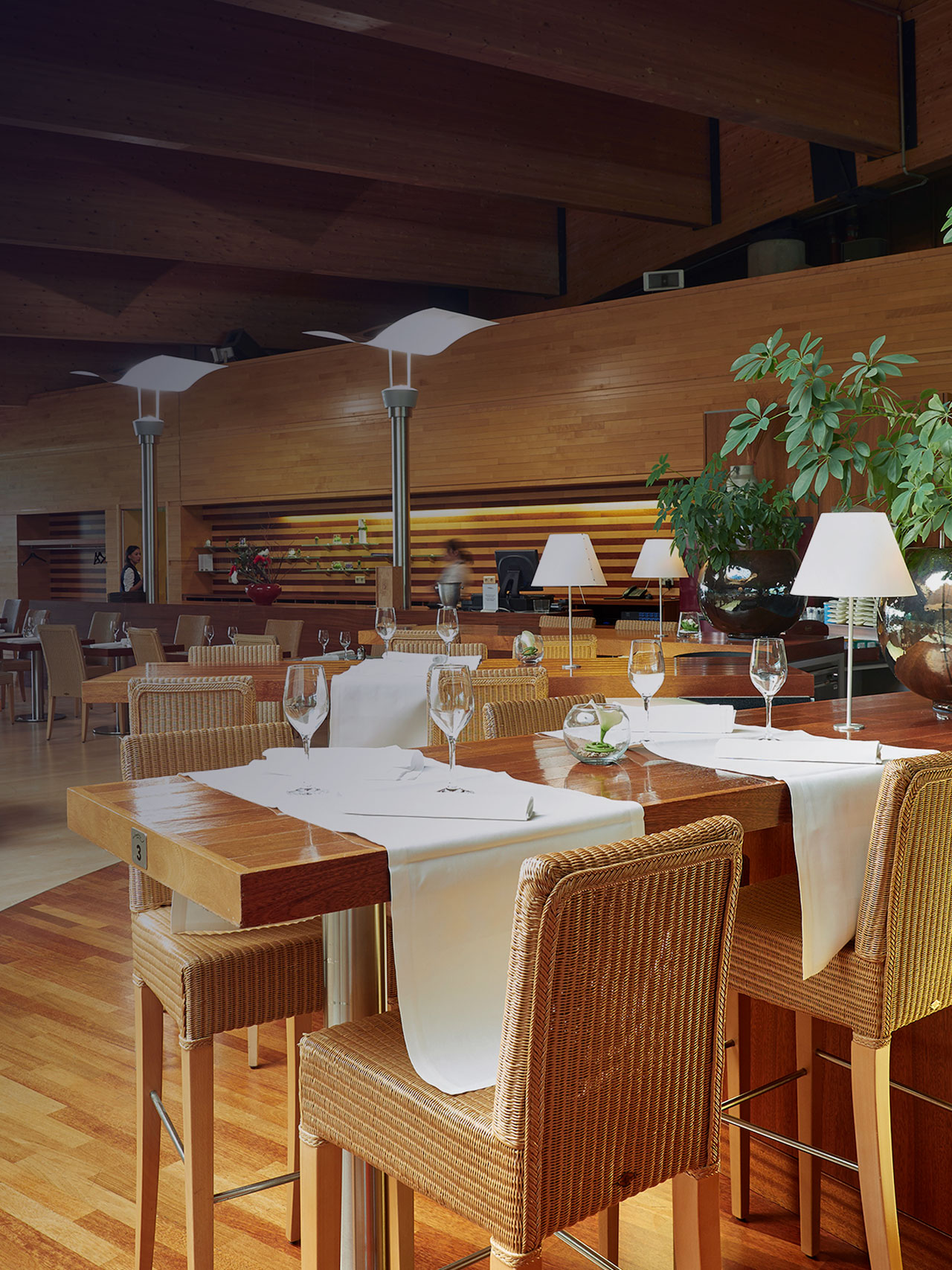 La Coquille
During the closing hours of the Perla and the Fresh & Fitness Corner, La Coquille serves a selection of salads and sandwiches to take away and a summer menu of grilled meals to eat on the spot.
Served à la carte or in the form of daily menus (including 3 dishes of your choice consisting of meat, fish or pasta!), the kitchen of the Coquille satisfies the most demanding palates.
The wine list is also worth seeing since it offers a fine selection of Luxembourgish, French, and Italian wines, and more.
La Coquille serves an elaborate and tasty cuisine in an elegant and refined setting.
To book a table or for more information, do not hesitate to contact us by phone at 43 60 60 - 516, or by e-mail .
Our opening hours:
Monday to Friday from 11:30 am to 3:00 pm
Saturday : from 07:30 am to 10:00 pm (the kitchen closes at 8:00 pm)
Sunday : from 07:30 am to 6:00 pm (the kitchen closes at 3:00 pm)

Reservation advised / Access to our terrace only if weather permitting.

Our menu of the day compositions
Choice of main course of the day
Sweet duo: € 17.90
Main course and dessert of the day
Small cordon bleu of breaded chicken, accompanied by our pasta of the day.
For dessert, two scoops of vanilla ice cream.